In July 2022 Huddersfield Feral and Strays opened our very own Charity Shop in Marsh, Huddersfield.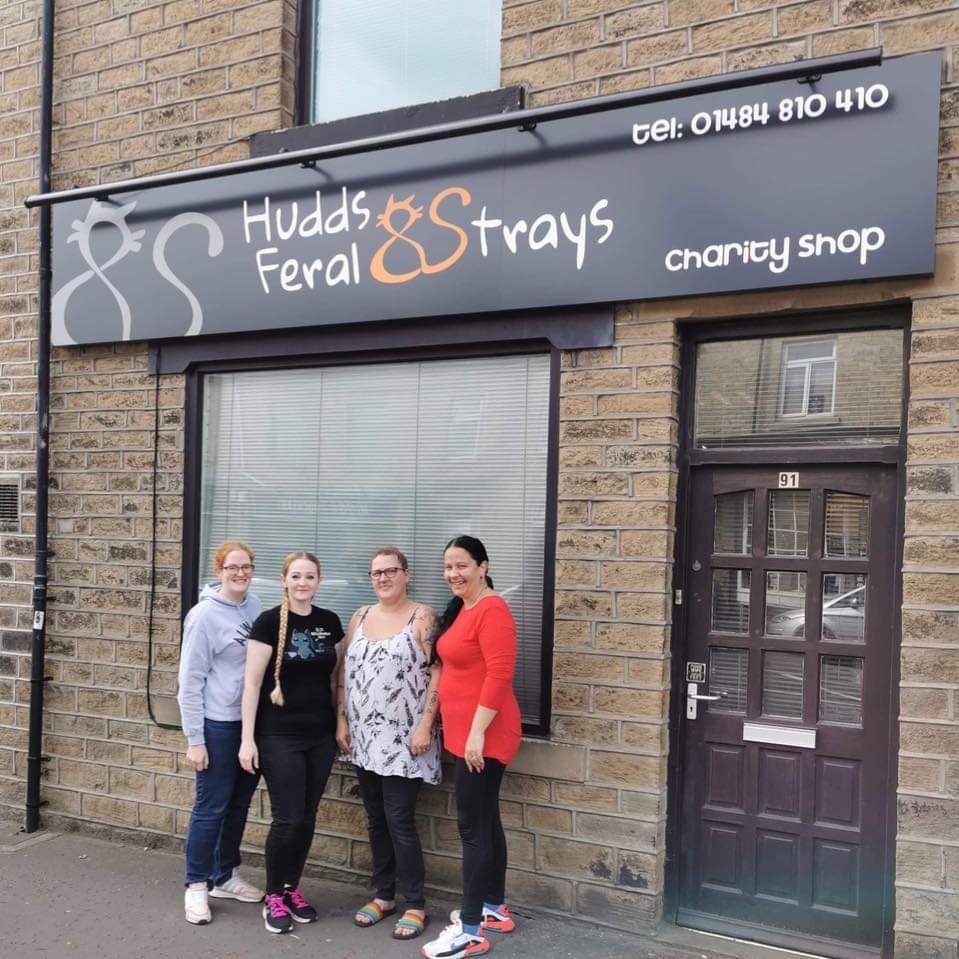 The Dream
As a proactive rescue we are continuously thinking of new ways to expand our fundraising portfolio and presence within the community. We had discussed the idea of opening a charity shop for quite some time but unfortunately with Covid-19 and the aftermath of the pandemic this is something that we put on a back burner. 
We began to look at the idea again in early 2022 and put our knowledge and skills to work to ensure that it would be a success.  We found a lovely shop in Marsh mid March 2022. It was bare bones and had lots of potential. So after months of long hours and hard work by the Co-Founders and other amazing volunteers our shop opened in July 2022.
Where Is The Shop?
The shop is located at 91 Westbourne Road, Marsh, Huddersfield, HD1 4LG. We are right next door to Hadfields Bakery. 
What Does The Shop Sell? 
The shop sells a wide range of items including :-
Adult, Children & Babies Clothing, Shoes, Bags & Accessories

Small Electrical Items (All items are PAT tested)

Bric – a – Brac

Homewares & Soft Furnishings

Pictures & Photo Frames

Children's Toys

Books, DVD's and CD's

Handmade Items & Gifts

Kitchen Items – Cups, Plates & Cooking Items

Pet Items

Stationary, Craft and Beauty Items

Jewellery 

Huddersfield Feral & Strays Merchandise
What Donations Do You Accept? 
We accept donations of the above however for things like Books, CD's and DVD's please message the shop prior to dropping off donations. The contact information can be found in the Contact Us section below. 
What Are The Shops Opening Times
The shop opening times are as follows
Monday        –  Closed
Tuesday        –  Closed
Wednesday  – 10:00 – 16:00
Thursday      – 10:00 – 16:00
Friday            – 10:00 – 16:00
Saturday       – 10:00 – 16:00
Sunday          –  Closed
How Can I Volunteer
If you would like to volunteer at the Charity Shop, an application form can be collected directly from the Shop or Click Volunteer Form to download a copy
How Can I Contact The Shop
The shop can be contacted in the following way
Telephone: 01484 810410 (Charity Shop related enquiries only)
Facebook: – Charity Shop
IMPORTANT INFORMATION.
The Shop can not and will not take in cats or kittens on behalf of the rescue, they also do not have any cats or kittens at this address for viewing / adoption. This is a Charity Shop only.
The Charity Shop can not and will not give advice on cat related matters. Should you wish to speak to Huddersfield Feral and Strays regarding adoption / relinquishing your cat / anything else then please use the contact us page on the website here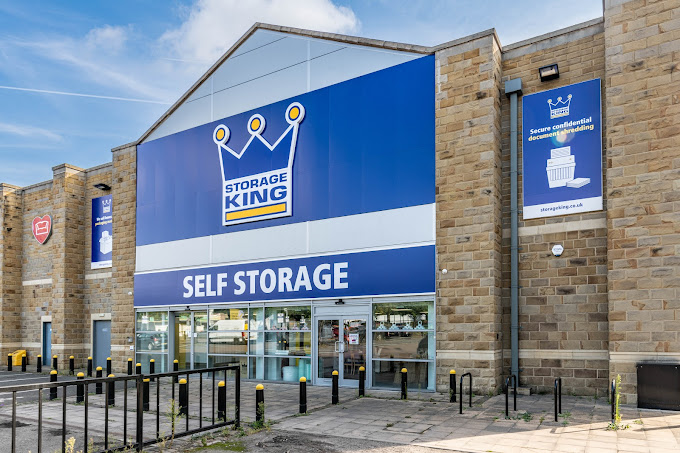 We have received some amazing donations and have had to look at obtaining a storage unit to cope with the influx of donations and the seasonal stock rotations. 
Storage King have been amazing and supported us with a great discount to help our Charity. Our donations can be stored safely and are easily accessible for when we need them.  If you need to contact them please click HERE to go directly to their website. Please let them know we recommended them.