In this section we take a look at news and media articles published about Huddersfield Feral and Strays, partnerships, achievements and the work which our co-founders and volunteers do.
Every Paw is Precious Campaign Update - July 2021
We have an exciting update regarding our campaign! Through our amazing fundraising Charity Partners – Pets at Home (Leeds Road Huddersfield) we managed to raise over £2500 in store. A huge thank you to everyone who donated towards this!
We contacted Tracey at Ace Veterinary Supplies who generously sent us 55 Kits to fulfil our requirements for the amount we had raised through out charity partners. At the start of the campaign we needed approximately £5000 to meet the target to cover all the kits. Ace Veterinary Supplies have been absolutely wonderful with their contribution towards our campaign and we thank them from the bottom of our hearts.
We are working hard to complete the kits with the additional items we put in (Slip leads, mesh muzzles, Pet Remedy  Wipes and Cleansing Viracare Wipes) Once these are complete they will be ready for distribution. 
Thank you again to everyone who has helped so far, We hope that we can reach more rescue services with these kits going fowards and really make a difference in our community.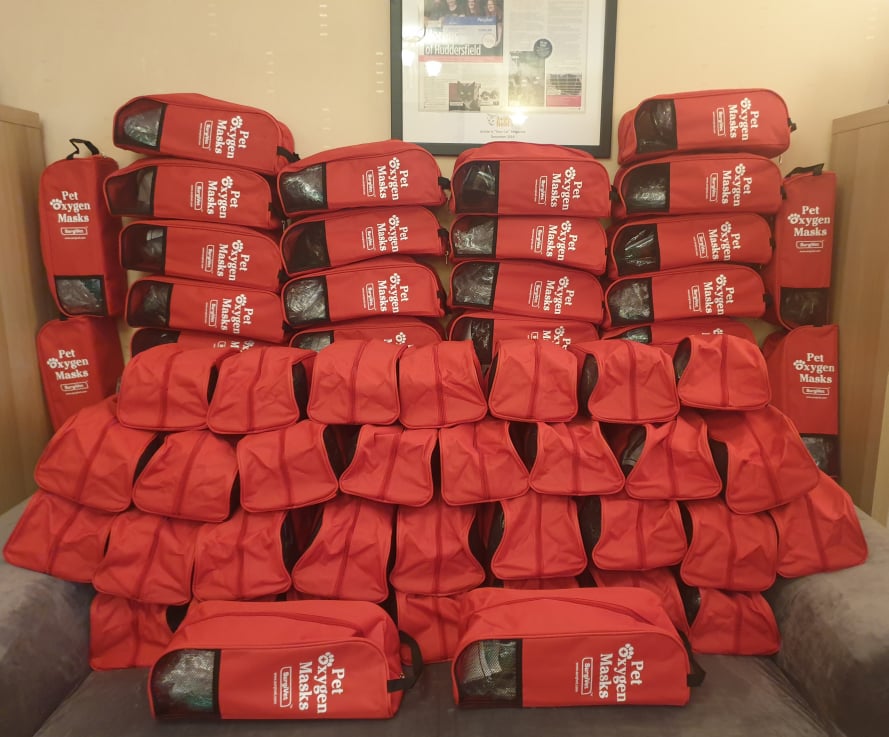 Every year in rescue life is a struggle but this year has definitely been the hardest so far. We had to temporarily close the rescue for a few months due to coronavirus and we haven't been able to do any fundraising events in person, which has impacted us hugely. However we have still been able to achieve some amazing things for the cats of Huddersfield.
2020 has seen us help 355 cats and kittens and we have spent a whopping £80,086.82 in vet bills. We moved vets which has opened up opportunities for us as a rescue to help more cats and we are excited to see what else we can achieve.
We would like to thank every single person who is part of our fabulous team. The fosterers who have stuck with us through everything, we might be biased but we definitely have the best foster families. The different people who fundraise for us, we appreciate you more than we can say. To all the vet staff, you are lifesavers and at times, miracle workers. The team at Pets at Home on Leeds Road, thank you for doing everything you can to help us with donations throughout the year. To our lovely group of homecheckers, cats wouldn't have enjoyed their first Christmas in their furever homes without you. To every single person who has donated, shared a post, adopted from us, we wouldn't be able to do it all without you
Huddersfield Feral and Strays are really excited to announce our new Veterinary Partnership with Calder Vets as of 1st September 2020. 
As most people will know when we started up the rescue on 31st December 2016 we partnered up with Vets4Pets at Huddersfield and they have been instrumental in enabling Huddersfield Feral and Strays to grow to the size we are now. We are extremely thankful to the staff at the Huddersfield Vets4Pets Branch for all their hard work and dedication, and its with a heavy heart that we had to make the decision move. 
The number of cats and kittens which we have taken in has increased along with the locations of adopters and fosterers,  and we felt it would be beneficial to look at a multi-practice veterinary organisation which can cover our growing needs.
We have been extremely impressed with the level of service and dedication from the every branch we have dealt with at Calder Vets and this is enabling us to provide a high level of service to both our kitties and our adoption families. 
Donations can be dropped off at Mirfield and Lockwood branches (address details and opening times are listed on our donations page) .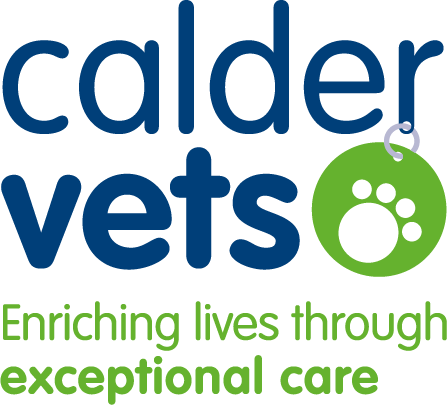 Examiner 2020 Awards - Services to the Community Award
In early 2020 Huddersfield Examiner were nominated for the Examiner Community Awards in association with Syngenta. We were delighted to find out we were finalists in the category of "Services to the Community" Award.
The finals were held virtually in June 2020 and although we were not winners on this occasion we were thrilled to have made it to the finals, The night was full of inspiration stories from some incredible people and we felt honoured to be a part of the evening. 
We want to thank everyone who sent a nomination in to the Community Awards.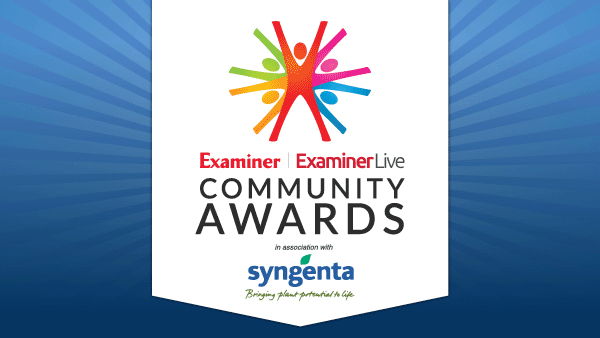 On 31st December 2019 marked our 3 year anniversary!
Well we did it… we survived another year, and what a tough year it has been on us all. We have achieved some amazing results both in terms of cats we have helped and the challenges which have faced us not only as a rescue but as individuals.
We have got to say firstly a huge thank you to all the Veterinary Staff who work tireless hours giving vital care to our rescue cats. Without these amazing people a lot of our cats and kittens would not be here today in their forever homes. (Huddersfield Vets4Pets, Vets4Pets Leeds Birstall, Donaldson's Vets Vets4Pets Brighouse)
A huge shout our to our epic team of fosterers, home checkers and volunteers who give countless hours of their time to help our kitties and our rescue – for this we are eternally grateful for your dedication and loyalty.
We can not forget our supporters, without you amazing group of people we would not be able to function as a rescue and provide the level of care we do for our kitties. We would not be able to afford the treatments, the specialist foods and equipment which is vital to our rescue. From the bottom of our hearts we say thank you for everything.
Its amazing to think that we have spent a total of £130,613.62 on vet bills alone. This shows that we do not care the cost of a treatment, our moto is every cat deserves a happy ending and we will do everything we can to try and make this happen.
We have enjoyed another wonderful year with the fantastic team at Pets at Home, Leeds Road Huddersfield who are so dedicated to helping us make a difference. Mark Hudson you and your team deserve a huge thank you for everything you have done for us throughout our partnership and we hope that we can enjoy many more years as charity partners!
We have spent hours and hours hand-feeding tiny kittens and nursing sick and injured cats / kittens not to mention the hundreds if not thousands of hours spent ensuring our kitties are fed, watered and have clean healthy environments to live in whilst in foster.
We are super proud to say that we now have 6 Oxygen Kits active on Fire Engines in Leeds, Bradford and Huddersfield as part of our "Every Paw is Precious" Campaign. We are hoping that these kits which are on trial continue to save many more lives and we can achieve our goal of having one on every Fire Engine in the entire West Yorkshire Fleet of Fire Rescue Vehicles. Thank you to everyone who has donated so far, we have managed to purchase several more kits and plans are in action to deploy more training and kits in 2020. A special thank you to Amy Gunson and Dora for the numerous hours spent with me training the firefighters on the kits and providing a first class services x
We want to wish you all a very Happy New Year and hope you will continue to follow the work we do and support our kitties.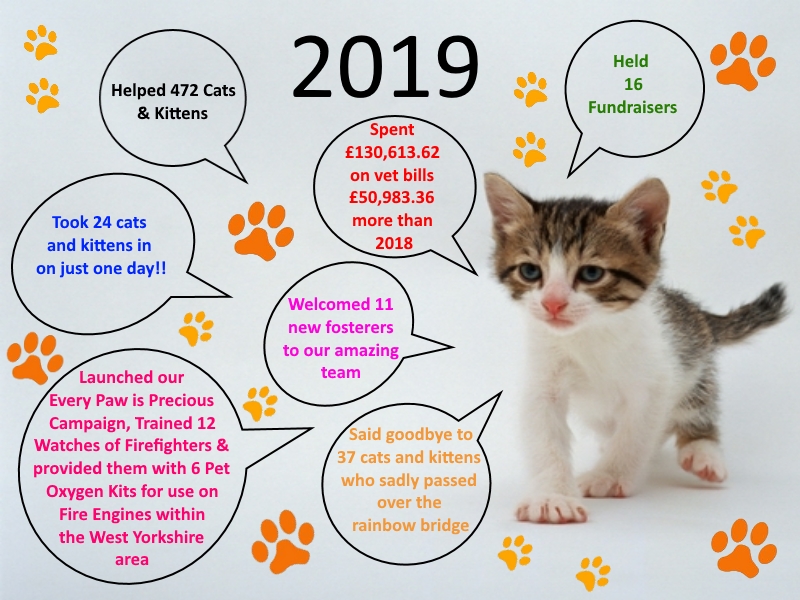 Pets at Home Empty Tummies Appeal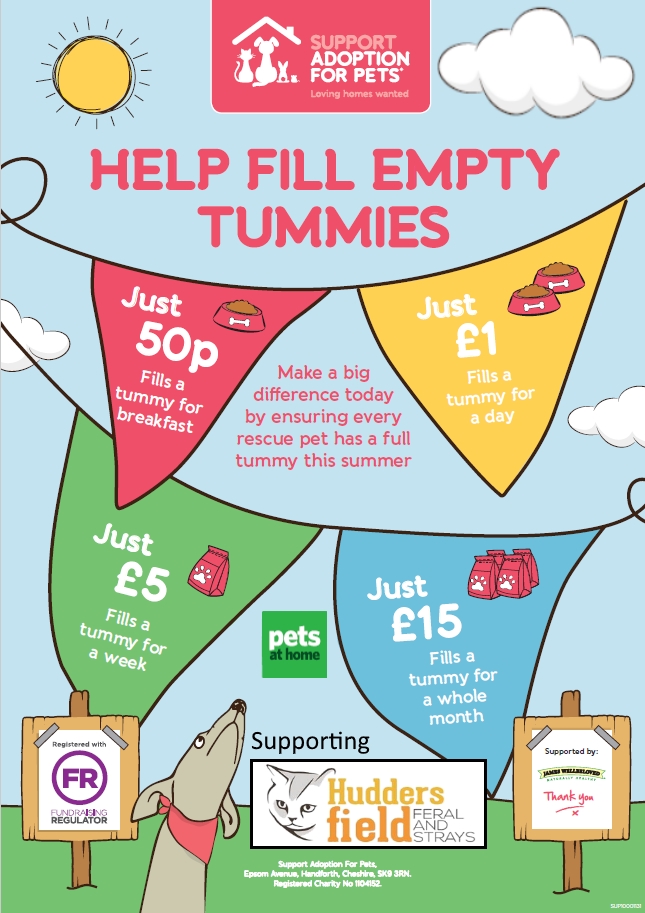 We are delighted to take part in this amazing summer appeal with our charity partners at Pets at Home (Leeds Road) Huddersfield. 
The aim of this appeal is to fill as many little tummies as possible. For just  a small donation of 50p you can fill a kitties tummy for breakfast.
We will be in store doing fundraising and certificates can be purchased for £2, £5, £10 & £20 to help fill tummies at Huddersfield Feral and Strays. These make ideal gifts for those who would prefer to make a donation to charity instead of a gift.
You can make donations towards this appeal from 17th May 2019 until Thursday 13th June 2019 in store.  Huddersfield Feral and Strays receive 50% of all funds raised in store throughout this appeal.
Please help fill as many empty tummies as we can!
Pets at Home VIP Lifeline Scheme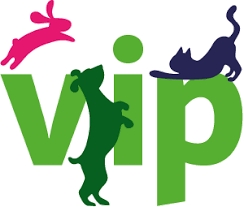 In March 2019 Huddersfield Feral and Strays were accepted on to the VIP Lifeline Scheme with Pets at Home. As charity partners with the Huddersfield (Leeds Road) Store this gives our supporters a chance to donate their VIP points to our rescue. 
This will generate much needed donations for our kitties every time you swipe your card or use it online! 
To select our rescue please visit Pets at Home VIP Log in to your account, select your local Huddersfield Store and then select Huddersfield Feral and Strays.
Alternatively you can visit your local Pets at Home store and ask a member of their team to change this for you.
Since becoming a registered charity we have applied and been accepted on to Amazon Smile scheme. This means that the Amazon Smile Foundation will donate 0.5% of the purchase price of eligible products to the charitable organisation of your choice.
If you would like to help support our rescue via this method then please click on the banner opposite and select Huddersfield Feral and Strays.
Remember you must always go to smile.amazon.co.uk before ordering online to ensure that we receive the donation
On 31st December 2018 marked our 2nd birthday!
Its crazy to think that we've been doing this for two years! Time has gone extremely fast and a lot has happened in these couple of years. We have hand fed kittens 24/7, nursed poorly cats, been bitten, crawled through fields/fences/spider filled sheds. We have watched/helped kittens be born, seen cats transform during their time in foster, and sadly been there for the last breaths of too many.
This year we have increased the number of cats helped in comparison to last year and our vet bills have nearly tripled as we take on the most neglected and needy cats.  Our moto, 'Every cat deserves a happy ending' means that we basically never say no and our most commonly used line at the vets is 'It doesn't matter the cost, if the cat needs it, then it gets it!'.
Our vet staff Huddersfield Vets4Pets, Birstall Vets4Pets and Donaldson's Vets have been amazing as always and we know they will do anything they can to help the kitties in our care. Our fostering team has grown and we are not just saying it, but we 100% have the best fosterers. They give up huge parts of their lives to do what they do for the rescue cats.
We have stepped up our fundraising this year including being lucky enough to partner with Pets At Home Huddersfield who have gone above and beyond to support us. Our supporters have also grown and we say it all the time but its because it's true, we wouldn't be able to do it with out you all. So many people have donated items and money, attended our events, completed home checks, raised money for us, shared our posts, told their family/neighbours/friends about us. All of which has allowed us to achieve what we have this year so thank you! 

This time last year we said what we wanted to do by the end of 2018 and becoming a charity was at the top of the list. We did it! We are starting our 3rd year as a registered charity and we are excited to see what 2019 brings us! 

Happy New Year to everyone who has helped us from the whole Huddersfield Feral and Strays Team!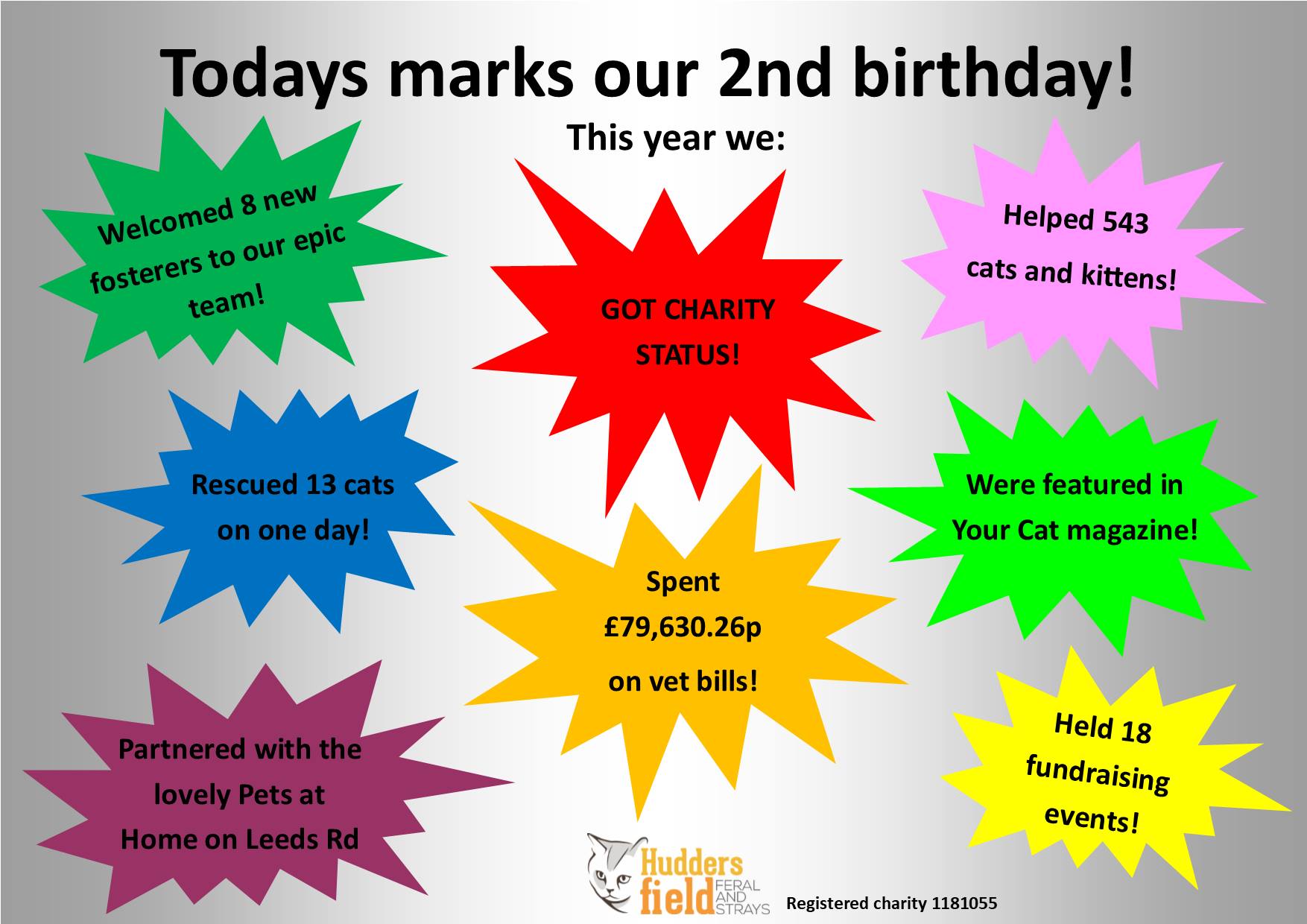 Partnership with Pet Remedy
We are pleased to announce that we have partnered up with Pet Remedy.  Huddersfield Feral and Strays actively use a wide range of Pet Remedy products within the rescue and find they achieve great results. 
Pet Remedy have a wide range of products designed to calm and help reduce stress in animals.  
Pet Remedy works with the pet's 

own natural calming mechanisms

 by mimicking GABA (gamma amino butyric acid) which is a natural calming agent present in all mammals, reptiles, and birds.
So when a pet becomes stressed or anxious the Pet Remedy actives help trick red-up nerve cells into thinking they are getting a message from the brain to calm. This is why it starts to help instantly.
To learn more about Pet Remedy products please click here
Huddersfield Feral and Strays achieved Charity Status with the Charity Commission of England and Wales. Our registered charity number is 1181055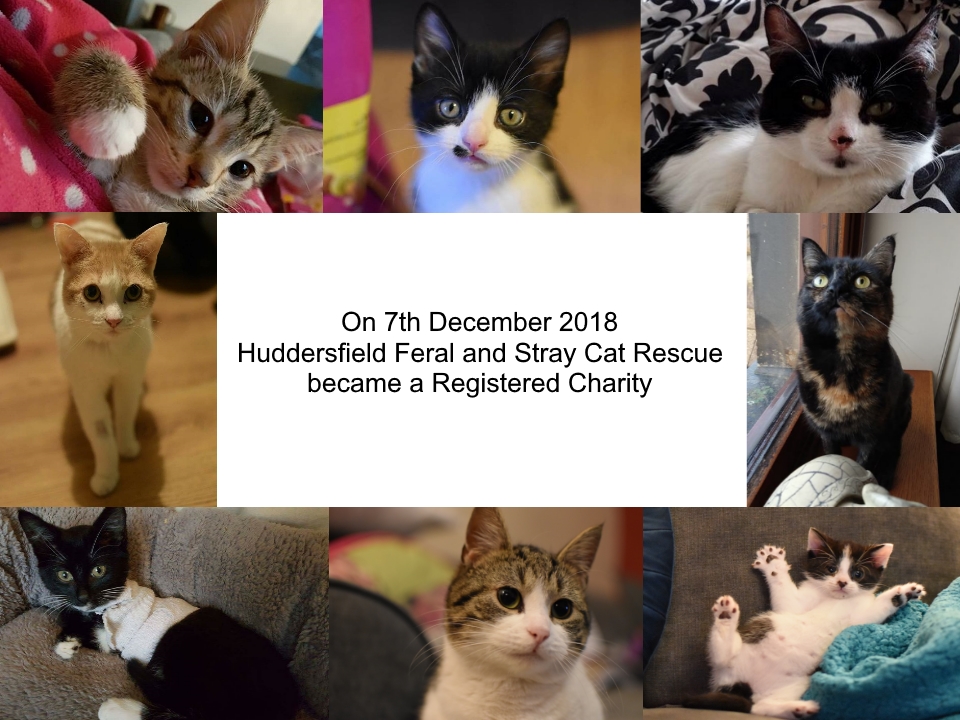 This article was published in December 2018 and gives an overview of our rescue and the work we do. We would like to thank Your Cat Magazine for their fantastic article!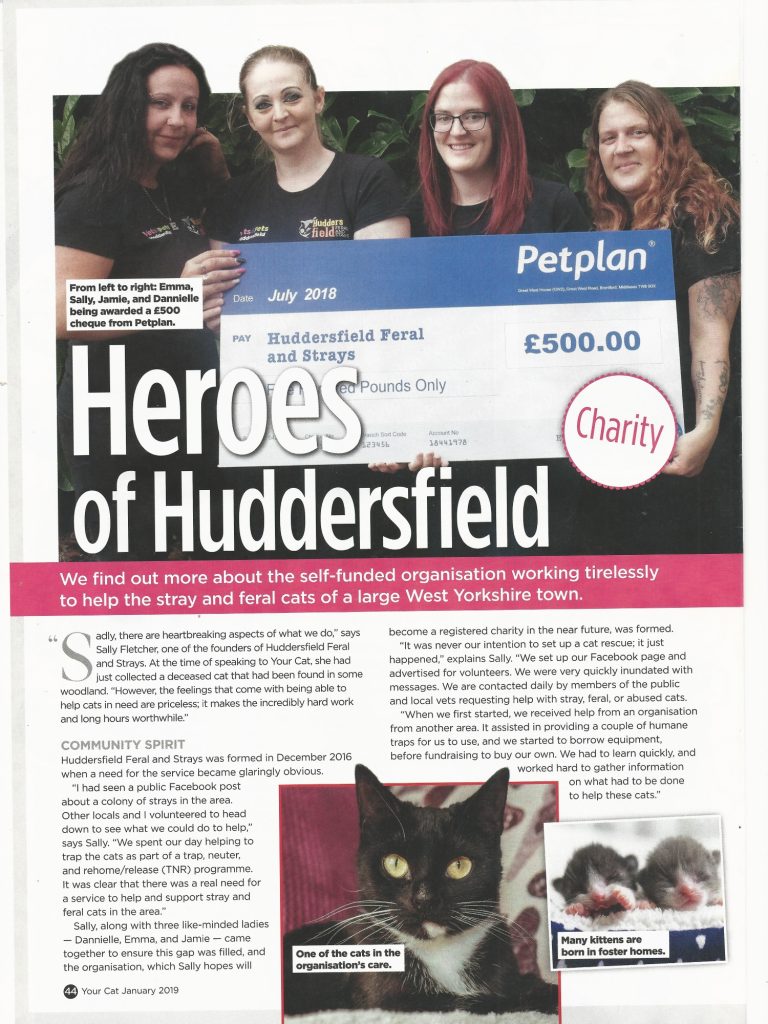 Black Cat Firework Competition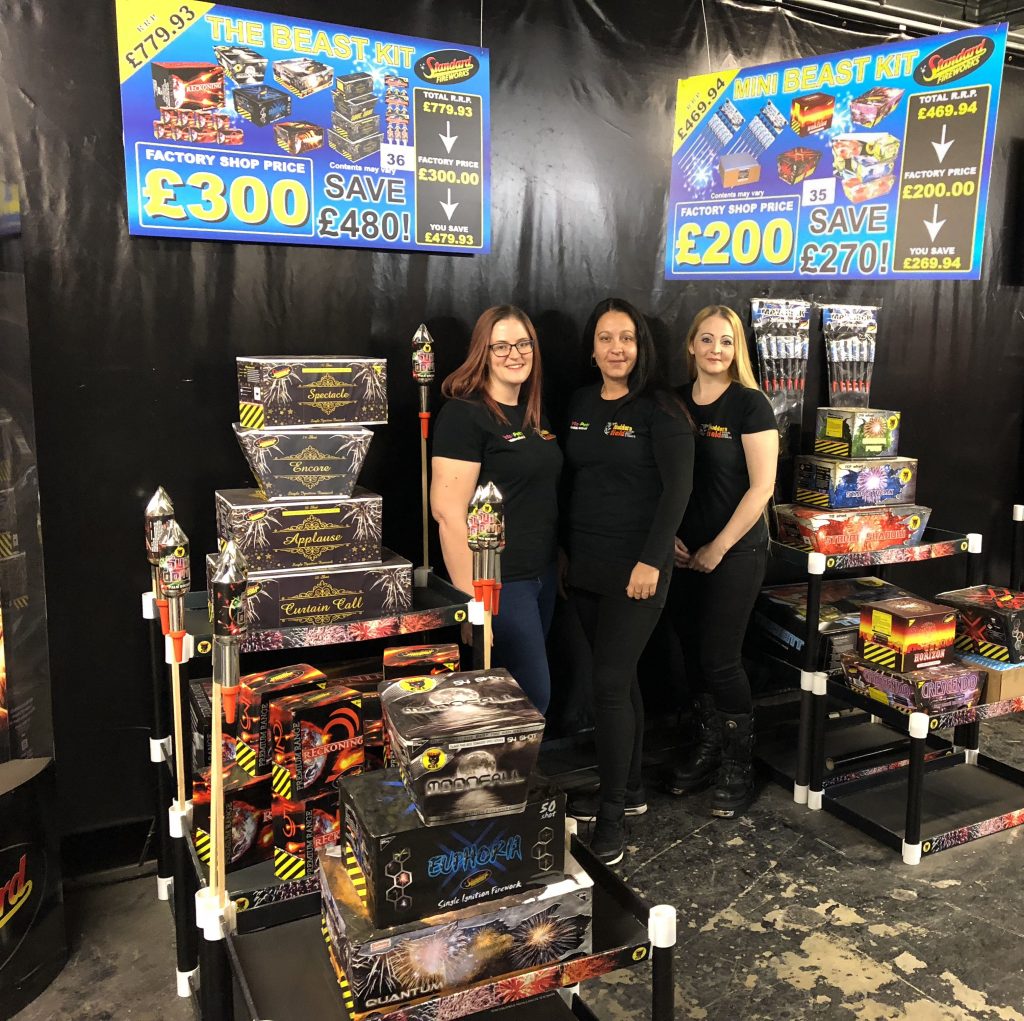 Huddersfield Feral and Strays are excited to announce that we won the competition to win £1250.00 of fireworks with Black Cat Fireworks
We would like to say thank you to all our supporters who voted for our organisation.
We will be using the fireworks at our 2 Year Anniversary fundraising event in early January 2019. This will be an ideal opportunity to raise much needed funds for our kitties, but also to thank our volunteers, vet staff and supporters for their hard work and dedication to our rescue. 
Featured in the photo opposite is 3 of the rescues Co-Founders, Jamie, Emma and Sally who accepted the prize on behalf of the rescue.
Pets at Home Summer Appeal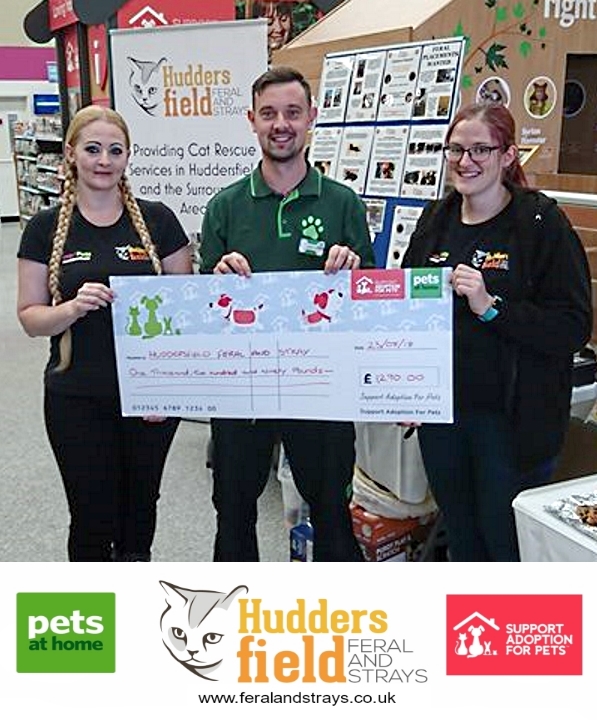 For four weeks in the summer Pets at Home (Leeds Road Huddersfield) store participated in the Support Adoption for Pets Summer Appeal.
Huddersfield Feral and Strays were in store during this time raising money for this appeal. This is a great opportunity for stores to work with local rescues.
During this appeal stores were selling charity scratch cards to raise money for rescue pets in need. There were some fantastic prizes which could be won.
After the Summer Appeal had ended Huddersfield Feral and Strays were presented with a cheque for an amazing £1290.00 to go towards the care of our kitties.
Thank you to everyone who participated in this Summer Appeal fundraiser.
Featured in the photo opposite is Mark Hudson who is the Store Manager at Pets at Home, Leeds Road Huddersfield and 2 of the rescues Co-Founders, Sally and Jamie who accepted the cheque on behalf of the rescue.
PetPlan Charity Prize Draw Cheque
Each month, Petplan holds a charity draw to award a re-homing centre with a £500 prize. 
Huddersfield Feral and Strays were delighted to win this prize draw in July 2018. The money came in handy especially as we were in the middle of kitten season.
Featured in the photo below is Sharon from Petplan, along with the 4 Co-Founders of the rescue, Emma, Sally, Jamie and Danielle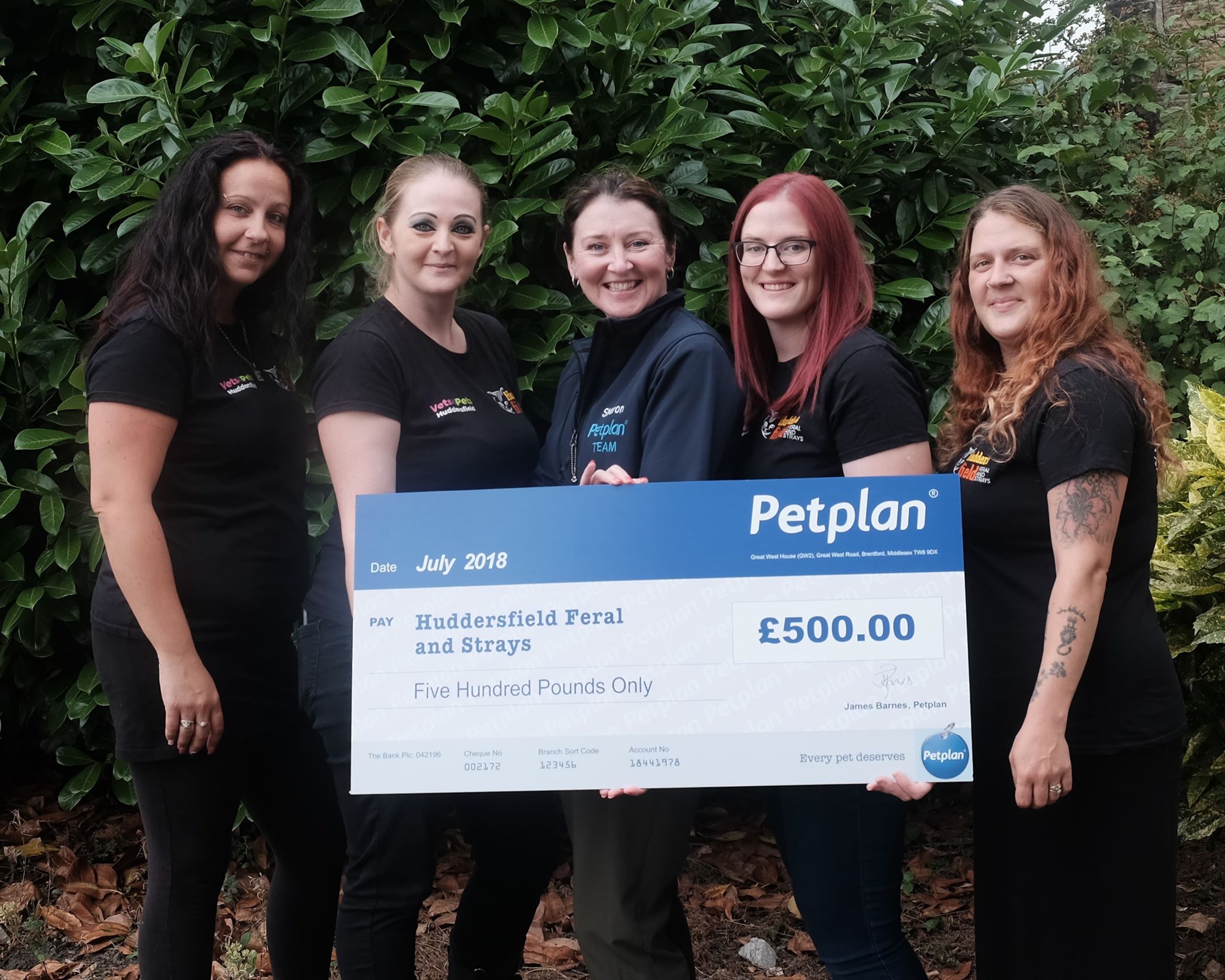 In January 2018 Huddersfield Feral and Strays have partnered up with Pets At Home, Leeds Road, Huddersfield as their charity partner. This is a fantastic opportunity to raise vital funds and awareness of what we do.
Support Adoption for Pets is another way for Huddersfield Feral and Strays to find forever homes for some of our cats and kittens.
We have 11 days of fundraising planned in store throughout 2018. For more information on these events please visit our fundraising section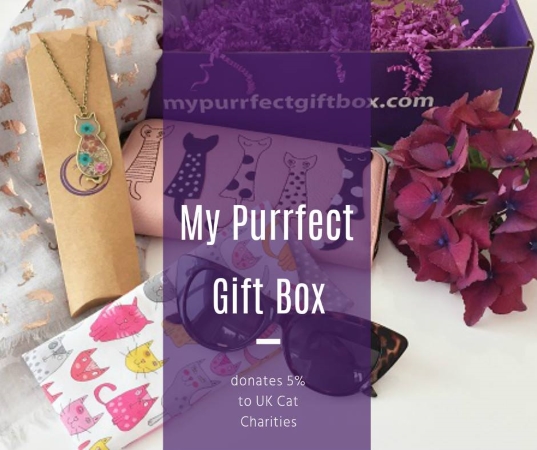 Huddersfield Feral and Strays has been selected by My Purrfect Gift Box to be their nominated charity for the first quarter of 2018!
My Purrfect Gift Box donates 5% of all subscriptions to their nominated Charities throughout the year.
Please visit http://www.mypurrfectgiftbox.com to receive 10% off your first order as well
A great way to treat your fur babies and help out rescues like Huddersfield Feral and Strays.