Here are some of our cats who have found their happy endings. Some of the cats which come into our rescue have had extremely difficult lives or have encountered life threatening situations. They have been given the best care possible and have survived against the odds to find their forever homes.
Belle was one of the first cats we caught during our initial trapping day at Greenhead park. She came into foster where she spent the majority of the first week completely hidden in a cardboard box. After she had been neutered and had been there just over a week, her fosterer began the taming process! Her foster mum spent every evening sat with her, at first at opposite sides of the room, slowly getting closer. Belle refused to come out of her igloo bed whilst people were present but as time went on, she started to become braver (with treats as encouragement).
It took around 4 weeks before her foster was able to touch her whilst in the bed and a further 2 weeks until she was comfortable to walk around the room and be stroked. It was clear that Belle wanted to be stroked and to play however she was just very timid as she had had little human contact and was born outside.
The bond between Belle and her foster mum was one which couldn't be broken and it was decided that she would become a permanent member of her family. She is now much more confident, even allowing other people to touch her. She absolutely loves all the other cats in the house and often comes for cuddles on the sofa. It took a lot of time, patience and dreamies, but seeing her now, makes it all worthwhile!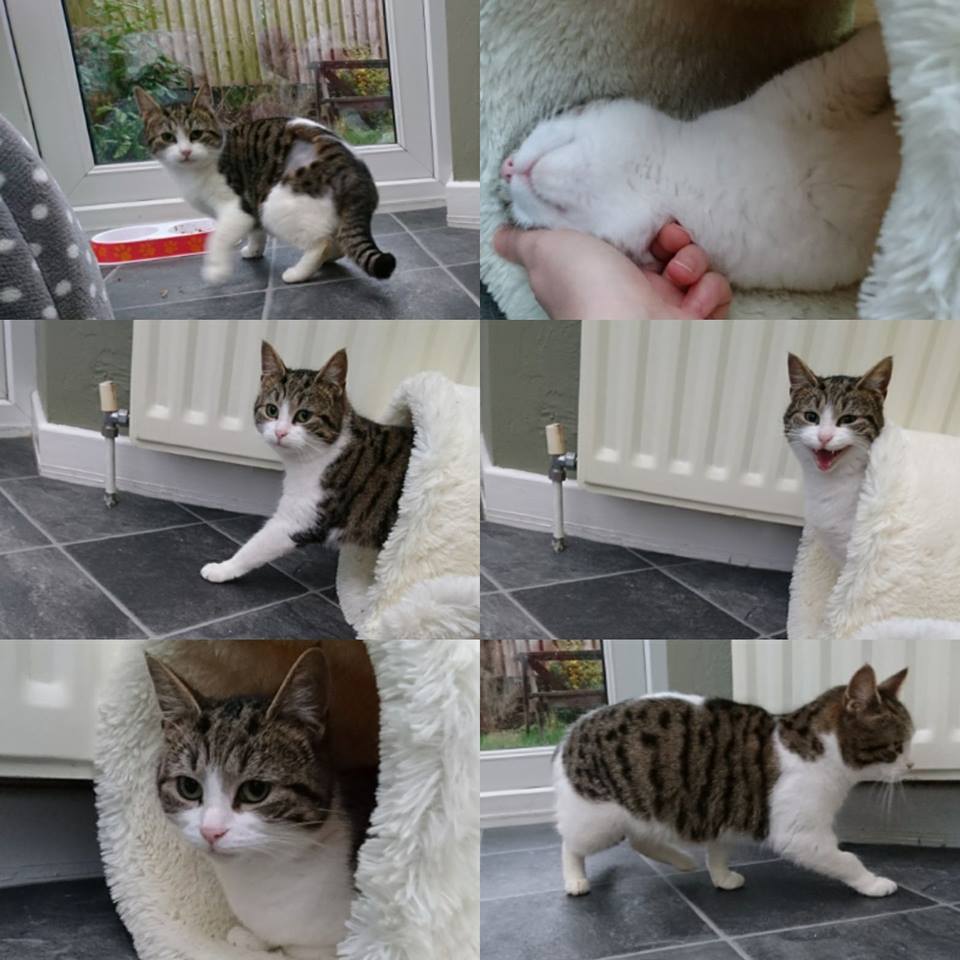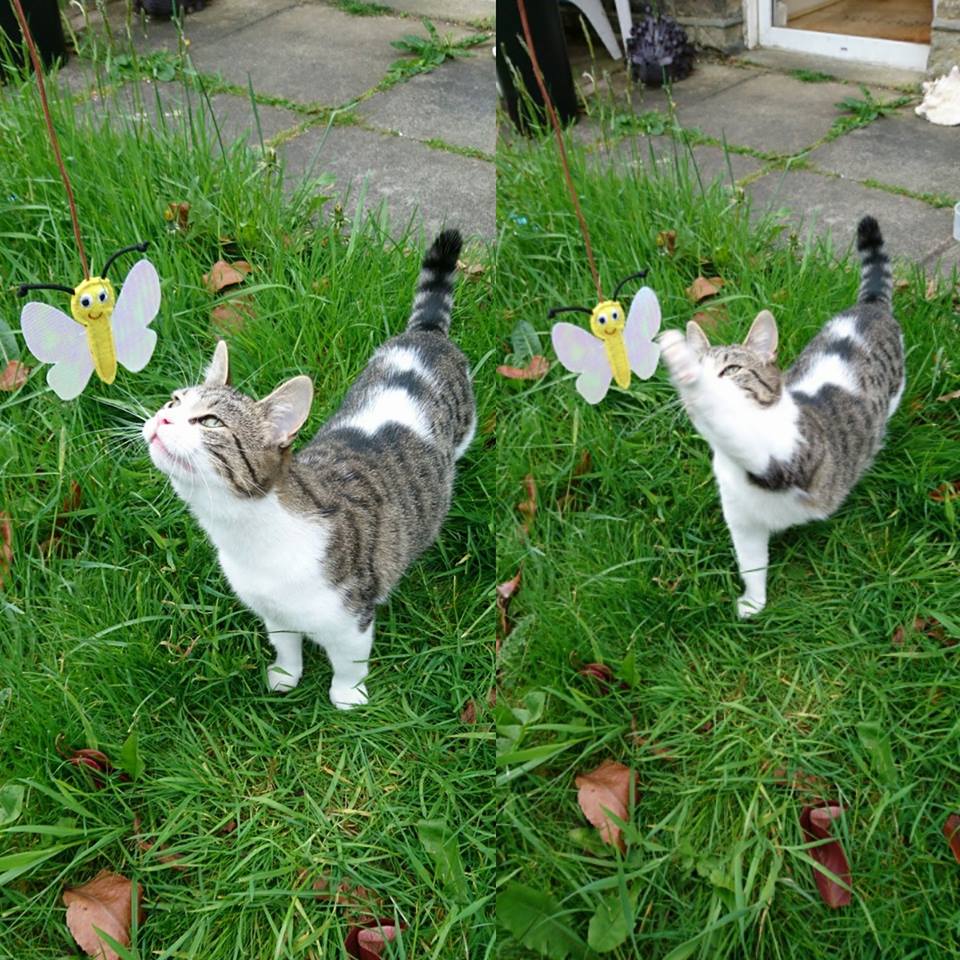 Dandelion was found on a main road, injured, cold and hungry, she was taken to the vets for a check-up and they found she couldn't use her front left leg due to a dislocation.  The X-ray showed that her shoulder-blade was snapped near where the joint was held in. A heart-breaking decision was made to amputate her leg at just 7 weeks old.  Upon further inspection of the leg after amputation, 2 further breaks in her leg were found and her injuries consistent with being stamped on so hard it had snapped her bones.  It was later learned that she was one of 4 kittens callously thrown out to fend for themselves. Luckily her siblings were found and unhurt.
Vets4pets at Huddersfield did the treatment and amputation and then she came in to our care, she was provided round the clock care and given pain relief. She had special food to help her growth and her fosterer helped her adjust to life with just three legs until she could manage on her own. 
Since then she has healed well and enjoys playing alongside her adopted brothers and sisters in her forever home. Despite her rough start in life she is extremely loving and has a very happy playful nature. Her humans have renamed her Symmetra and she was vaccinated and recently spayed and has been exploring outdoors under close supervision.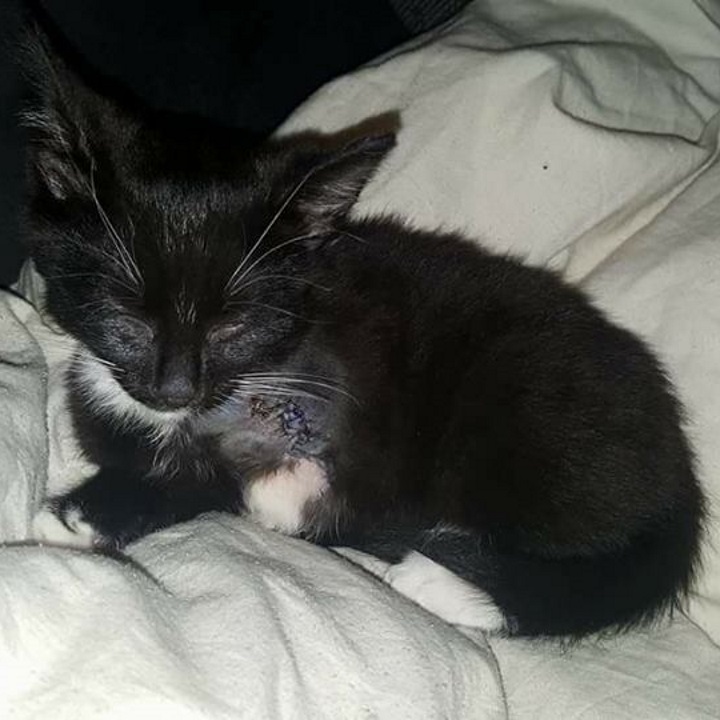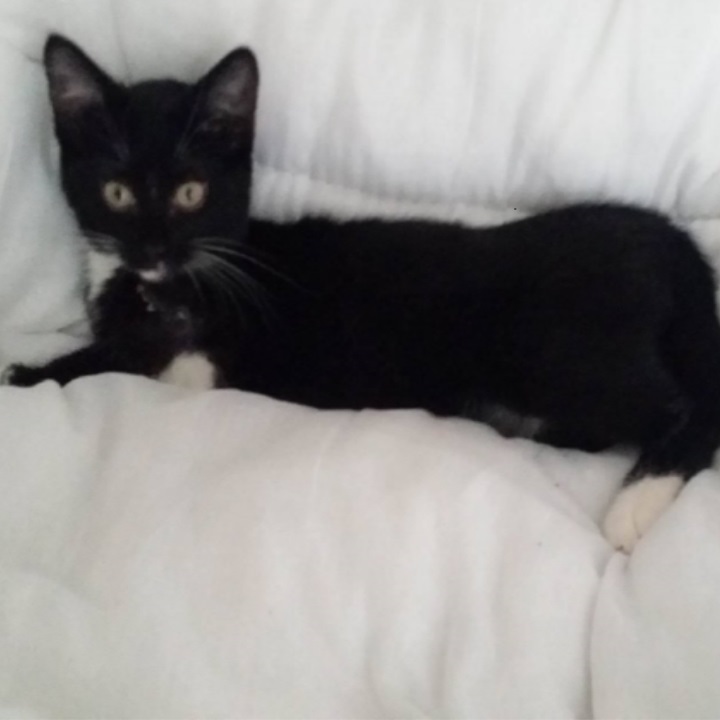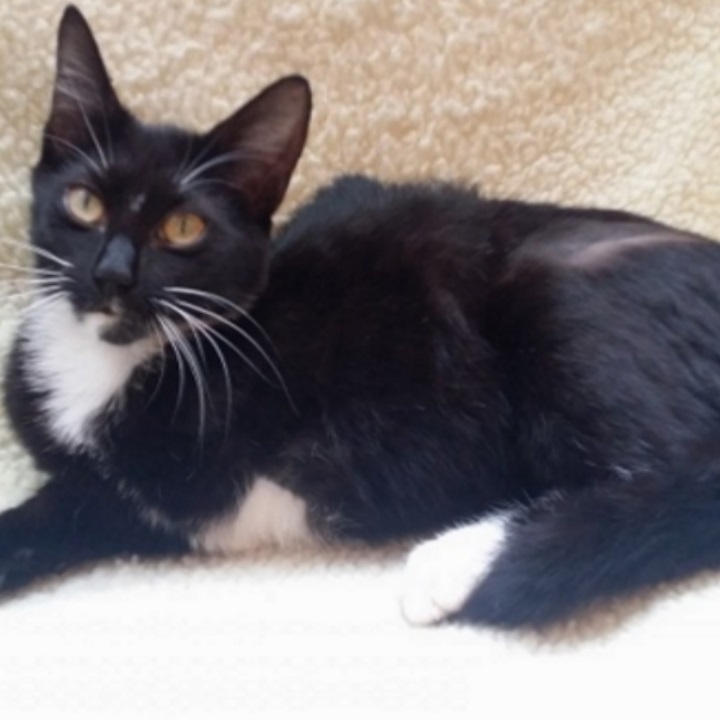 Handfeeds - Faith, River, Storm & Little Leaf
We were alerted to a farmer's intentions to dispose of these four tiny kittens if they were not removed from the farm, we went and rescued them and took them into our care. These little ones were only days old and there was no sign of mum cat and we were unable to leave them where they were due to the danger their little lives were in.   Two of our Co-Founders took on the role of being mummy cat, taking shifts at bottle feeding every 2-4 hours continuously for weeks.  
Before and after each feed the kittens have to be stimulated to go to the toilet as mum cat would do for them as they are unable to do this for themselves at this age.
They were kept on heat pads / heat mats to ensure that they were warm and comfortable.  Once they got a little older the bottle feeding was reduced the more solids they ate. Throughout these stages they received regular veterinary checks, and parasite treatment.
Once they reached the stage of weaning, they were introduced to softened kitten kibble and kitten mousse to encourage them to start eating solids. This can be the very messy stage as kittens tend to like to stand in their food and it ends up everywhere mostly all over the kittens!!.
When they reached 9 weeks old they were all taken for another health check and received their first vaccinations. Over the coming weeks they were adopted in pairs to their forever homes. We receive regular updates and pictures of them, they have grown into beautiful cats.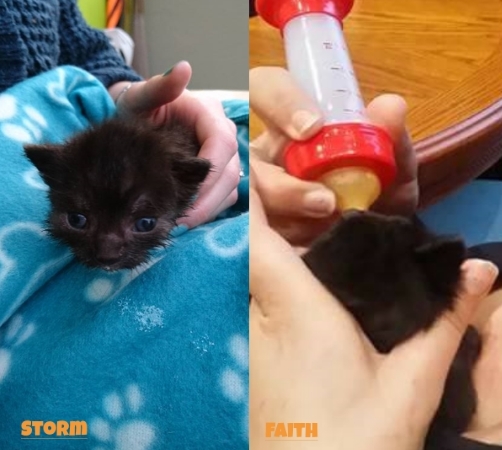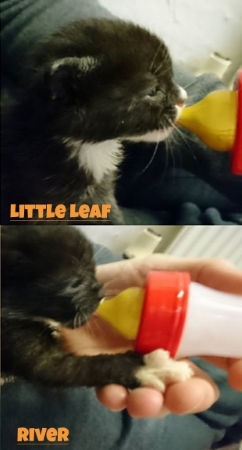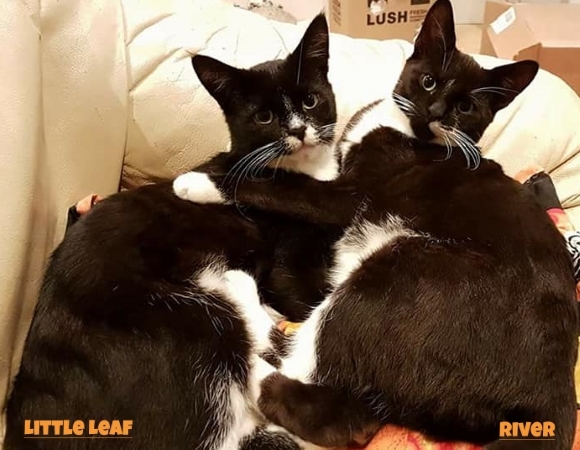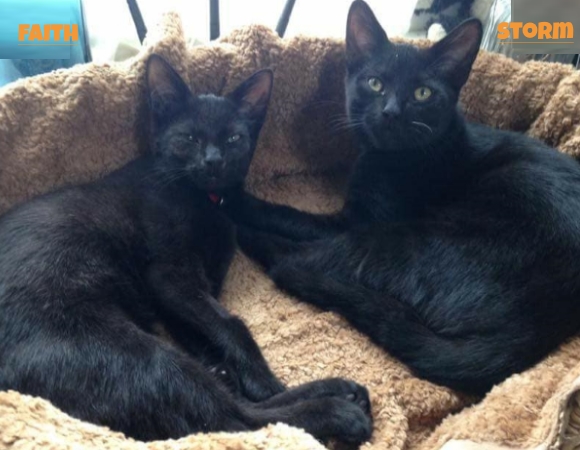 Lucifer (now Jay) & Amelia (now Quinn)
This little pair came in to rescue in February 2017 after their previous owner advertised them online as "free to a good home" when they were only 9-10 Month old. We stepped in and took them in.
Being brother and sister we were really keen on keeping them together, luckily a wonderful lady offered them their forever home together. 
Look how they have grown Amelia (Now Quinn) snuggling in her favourite place, and Lucifer (now Jay) showing his human their place! Both have settled so well and are extremely cheeky. They are full of life and in great health!
This lovely little boy came in to rescue in March 2017 after his owner handed him in due to a  change in circumstances. Ginge was one of the earliest kitties who came to us shortly after Huddersfield Feral and Strays started up.
He won the hearts of his fosterers and his new family. He is now called Bertie and below is a little update from his owners. 
"Bertie was one of your first foster cats,  he was 2 years old we've had him nearly 2 years too now.  He was formerly known as Ginge, he is absolutely adorable. We love him to bits would always recommend you for anyone wanting a cat not just kittens, mum cats too need homes"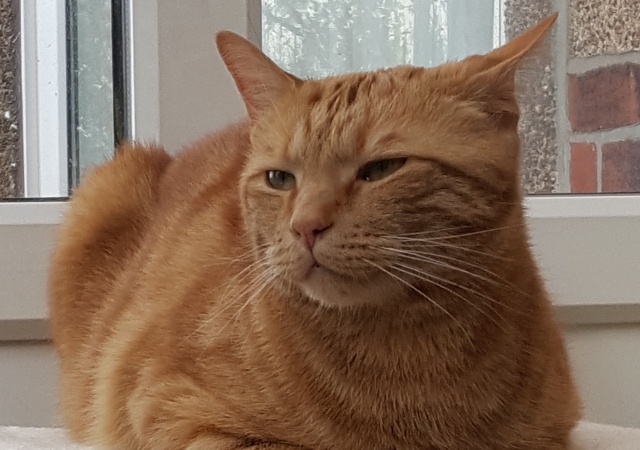 Hadrid (now Flash) & Pomona Sprout (now Arrow)
These little kittens were part of the Harry Potter crew who were handed in after their owner signed them over to our rescue in October 2018. They wanted to ensure that they found safe and forever homes. The owner also consented to us spaying mum cat to ensure she didnt have any more kittens.
These little ones have certainly grown, below is a little message from their family along with some pictures. 
"Hi just sending you an update on Flash (was Hadrid) and Arrow (was Pomona Sprout). They were part of the Harry Potter kittens.  We adopted flash in October and Arrow shortly after as she has an umbilical cord hernia that needed surgery, so she stayed in the care of Sam until healed.
They have been the most amazing whirlwind additions to our family and keep adult cat Clark on his toes! Flash in particular has bonded with Clark. They also really like to make sure our dog Holly is loved. They love human cuddles and playing with everything but their toys. Thank you so much for rescuing them and giving them a second chance."
Hadrid (now Flash) - October 2018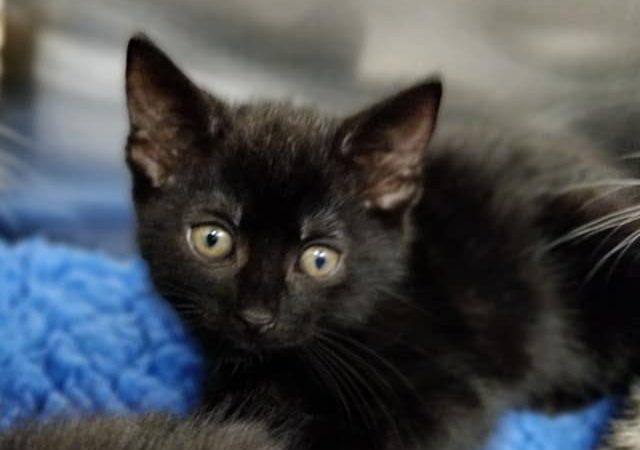 Pomona Sprout (now Arrow) - October 2018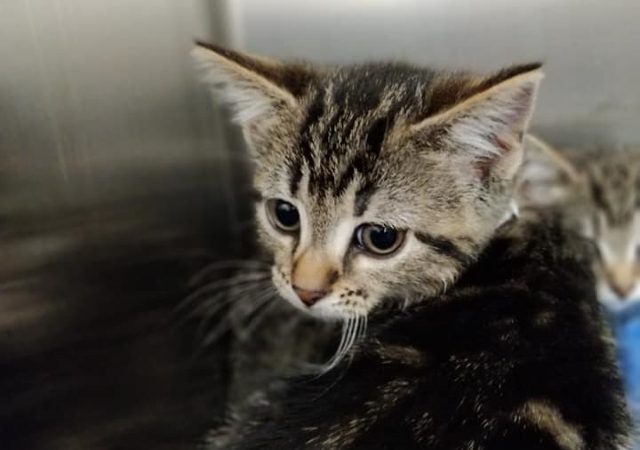 Look at them now all grown up! Enjoying cuddles (April 2019)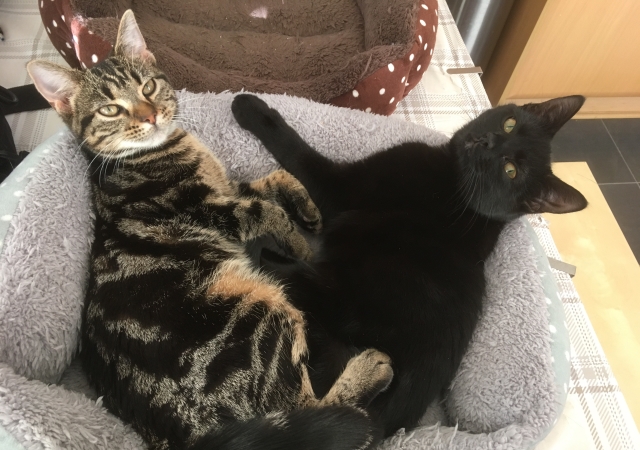 Is Christmas Dinner ready yet???? (April 2019)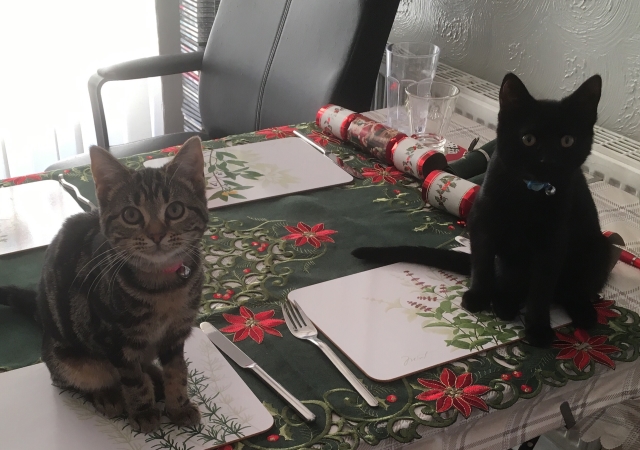 Roxy (now Tiny) & Pebbles (now Wagner)
These little kittens were born in foster in a litter of 6. Buttons was their mum and she was an excellent mother, however when they were only a few weeks old they displayed signs of E-Coli and two of the litter passed away. Four little kittens and mum cat Buttons pulled through and all found amazing homes.
These little ones have certainly grown, below is a little message from their family along with some pictures. 
"Tiny and Wagner (were Roxy and Pebbles) had their second birthdays on April 10th. We adopted them as a pair of sisters from Huddersfield Feral and Strays after their pregnant mum was taken in by the rescue. They had a touch-and-go start to their lives, both mum cat and kittens had e-coli and two of the litter died.
Thanks to round the clock care from staff at Vets4Pets (Lindley) and Sally, of Huddersfield Feral and Strays,  four of the litter and mum cat went on to be rehomed. Myself and my son were thrilled to adopt our small, fuzzy pair; Tiny caused some concern when she developed diarrhoea, but a trip to the vets and some probiotic paste helped sort that out.
The two sisters have grown in confidence, personality and stature. They have filled a cat-shaped gap in our lives and certainly make life more interesting for Amber the dog. Thank you so much Huddersfield Feral and Strays, we couldn't be without them now xxx
Roxy (now Tiny) - April 2017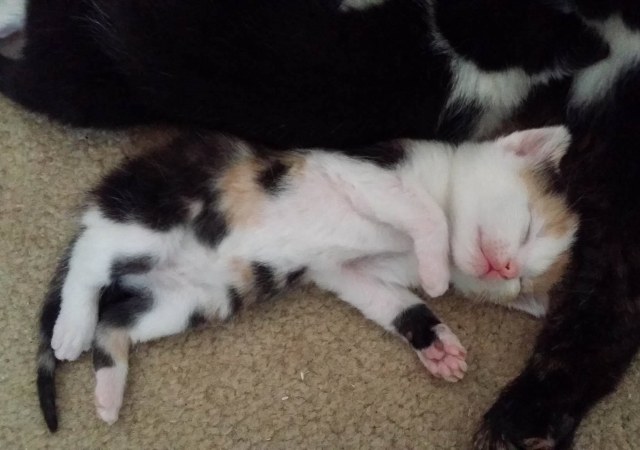 Pebbles (now Wagner) - April 2017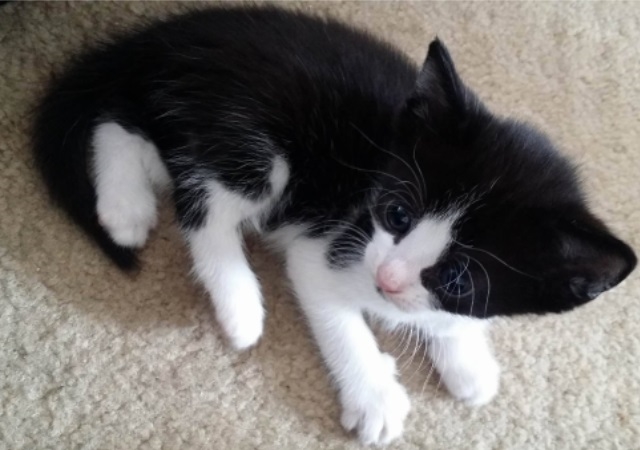 Roxy (now Tiny) - 2019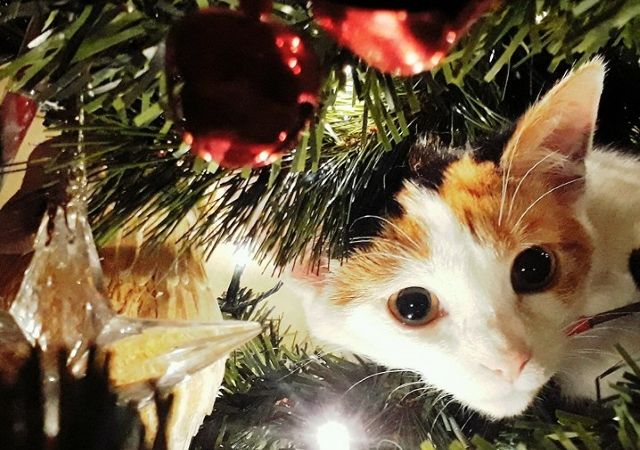 Pebbles (now Wagner) - 2019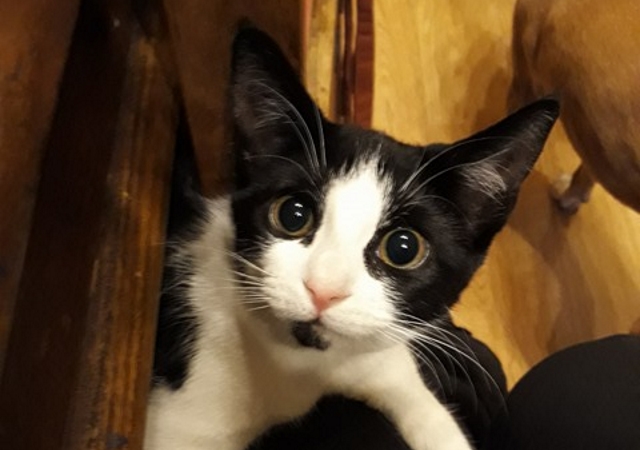 Tankosaurus (Tank for short) came in to rescue in October 2017 with an injured ear. It was an old injury but was infected and caused Tank alot of discomfort. He was not chipped or neutered, so after pain relief and antibiotics Tank was castrated, microchipped, vaccinated and had parasite treatment. 
Tank was adopted in November 2017 by a wonderful family.  Here is a little message from them.
"Thought you might like a picture of Tank enjoying his best life on my eldest's bed.
He loves his life here. We don't see him for days on end as he explores the fields and farms around us then he brings us back a mouse/shrew/vole/mole!! He's a prolific hunter and has even taken a crow out of the sky but is the softest boy for cuddles"
Tankosaurus (Tank) - October 2017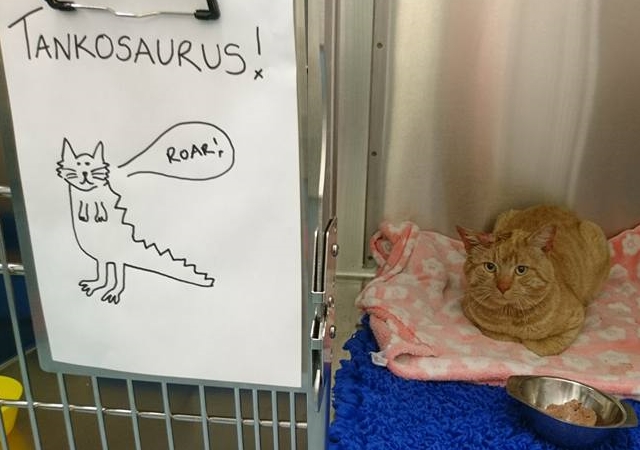 Tankosaurus (Tank) - April 2019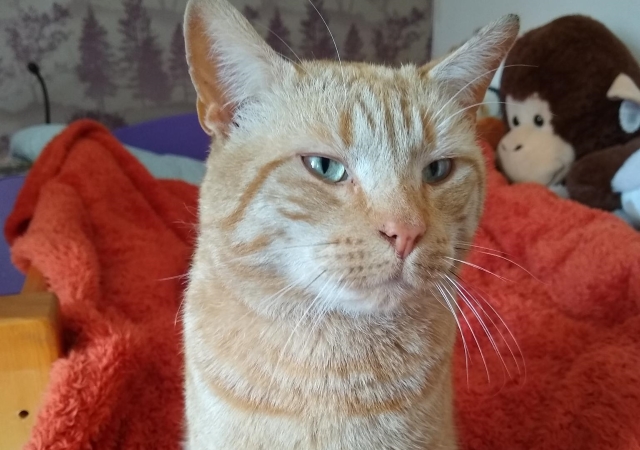 Athena was part of a litter of kittens who came into rescue at 8 weeks old in April 2018. She soon found her home with a lovely family who have sent an update in.
"Hi, I wanted to share some photos and an update of one of the kittens you had up for adoption last year. She was Athena when we took her in. We renamed her Marcey. She celebrated her first birthday on the 20th of February. I made her a cat cake though she wasn't a big fan of it beyond a few chicken pieces and the topping. I'm writing this while I have her and our two other cats pressed up against me sleeping. It's been nearly a year since we brought her home and we just adore her.

Thanks again for choosing us for Marcey"
Athena (now Marcey) - April 2018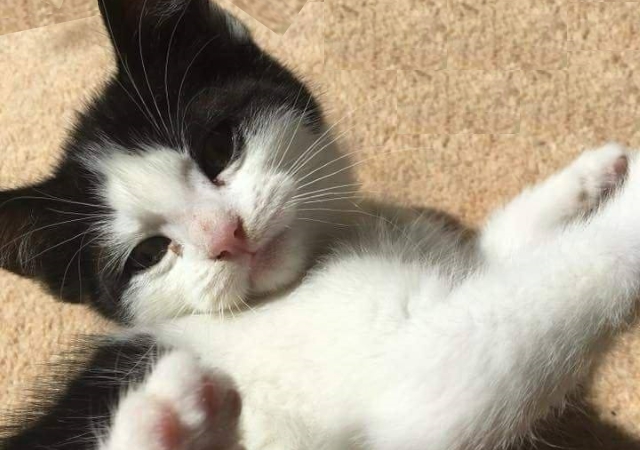 Athena (now Marcey) - April 2019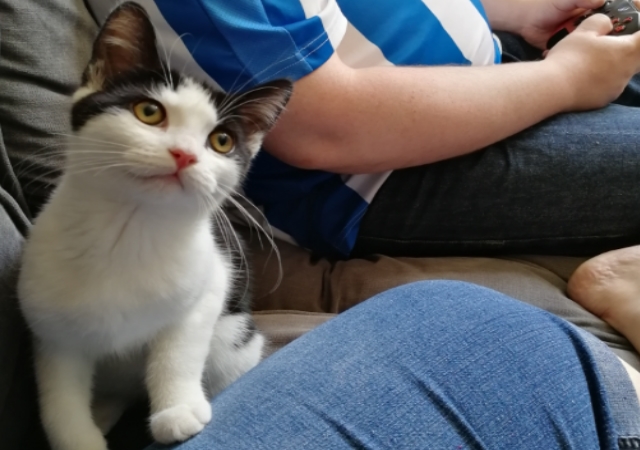 Athena (Now Marcey) - April 2019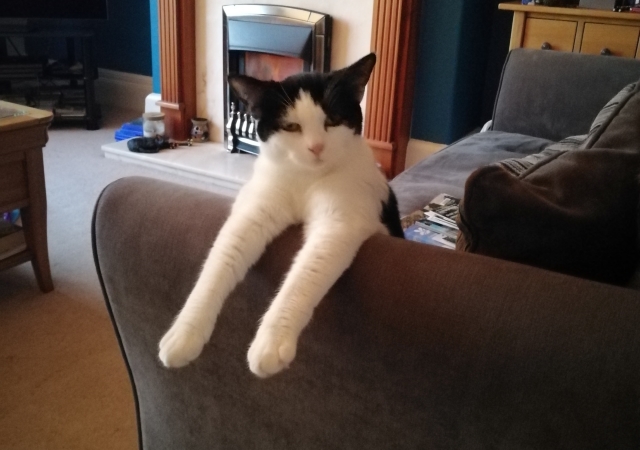 Zaria came into rescue in July 2019, she is one of the worst cases we had come across to date. her tail and mouth were riddled in maggots and fly eggs and she had to have her entire body shave to remove them and have her wounds tended to. Her jaw was hanging down and the necrotic stench from her mouth was terrible. 
She certainly pulled at the heart strings of the rescue and vet staff and we were on a mission to fix her. She was so full of love despite the terrible state she had been allowed to get in. 
Following a Jaw Rewire, dental work, many days and nights in the vets we brought her into foster where she continued to thrive. We were truly thankful to Birstall Vets4Pets who did an incredible job of treating her and our amazing fosterers who gave her lots of love and care.
Zaria had an amazing human want to make her a part of her family and finally in September 2019 she left us to go to Ellie who  wrote this for us.
 "Our "Gotcha Day" was 7th of September 2019 and I'm delighted to report that Zaria is recovering really well, and is starting to be a somewhat normal cat. She is still timid at times but this is to be expected with what she has been through, however she is progressing each day. Everyone who helped Zaria in her recovery has done a brilliant job, and she will hopefully live a long and happy life with me"